BE CUSTOMER CENTRIC
The platform of e-satisfaction.com collects feedback during important moments of the customer journey and translates it into actions for the frontline, insights for the management and better reputation for the organization.
UNDERSTAND what's in your customers' mind and how this affects their experience and your satisfaction metrics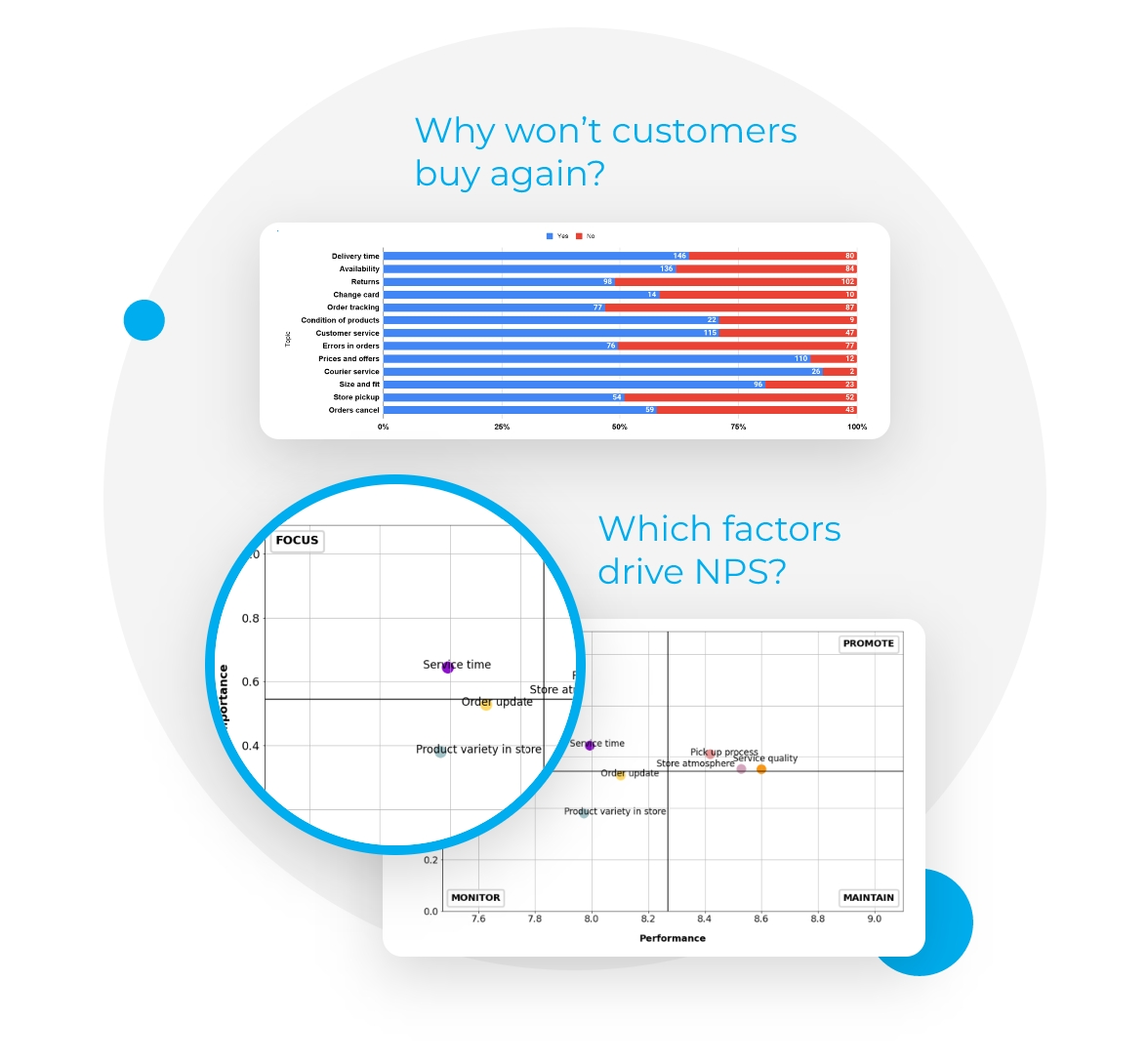 Text Analytics
Grasp the hidden value of qualitative data.
We use our own AI Algorithm to get a more detailed look at the Voice of your Customers, analyze their data, to help you answer critical business questions, such as ""Why wouldn't my customers buy again from my store?.
With our Text Analytics Reports you identify which topics trouble or delight your customers and how these impact your CX metrics , or even your revenue.
Key Drivers Map
Go beyond just learning what affects NPS and start preparing for action. Diagnose the areas of your business that need improvement based on VoC data. Learn & leverage your strengths to attract more customers and improve your word of mouth.
Customer Profiling
Combine customer feedback with loyalty and transactional data to identify your customer segments.
Understand each segment's behavior and its impact on your business growth.