BE CUSTOMER CENTRIC
The platform of e-satisfaction.com collects feedback during important moments of the customer journey and translates it into actions for the frontline, insights for the management and better reputation for the organization.
UNDERSTAND what's in your customers' mind and how this affects their experience and your satisfaction metrics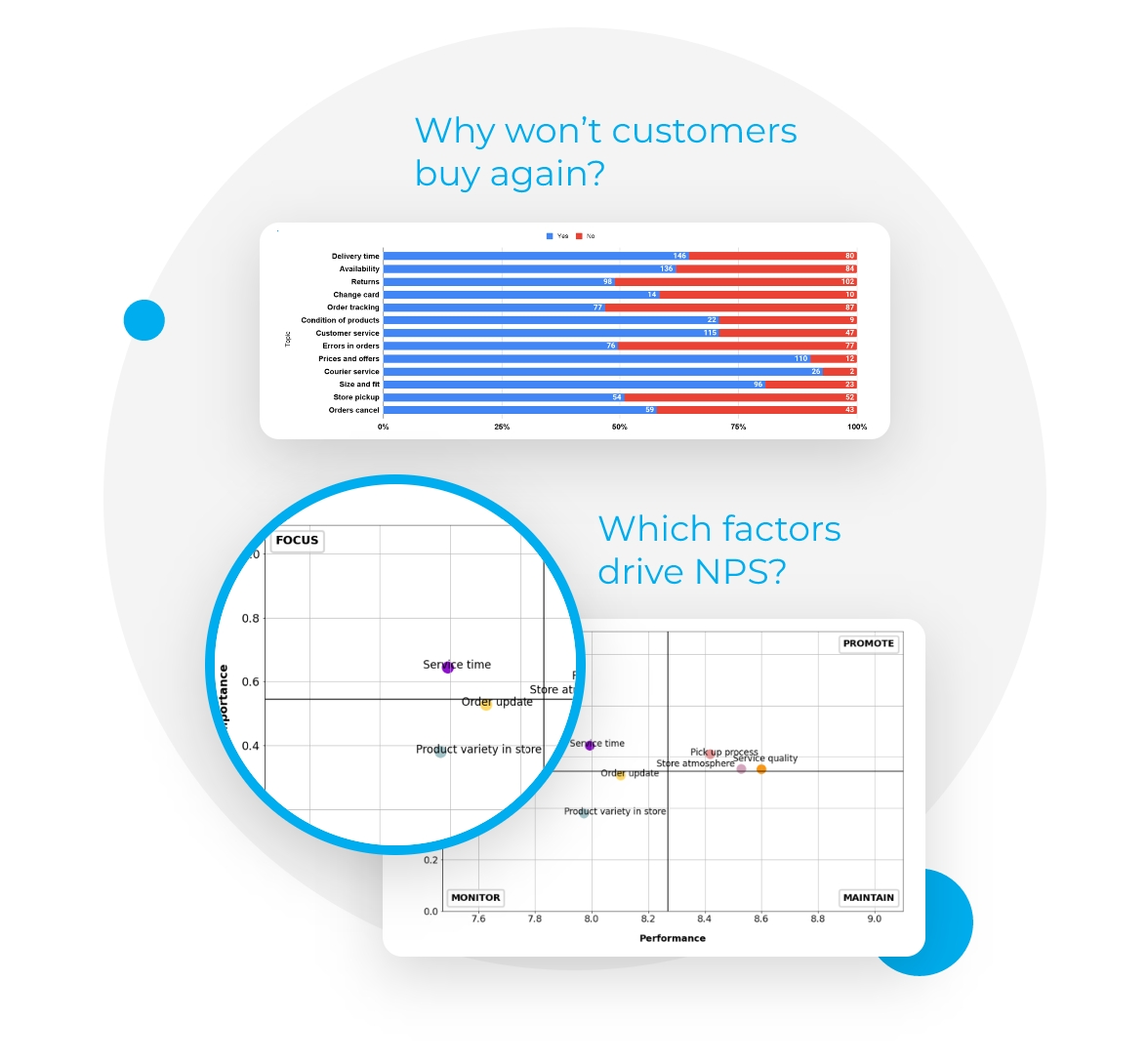 Comment Analysis
Grasp the hidden value of qualitative data.
Take a more detailed look at your customer comments, tag & analyze them, to answer critical business questions, such as ""Why wouldn't my customers buy again from my store?.
Identify the topics that concern or delight your customers and how these impact your NPS scores.
Key Driver Map
Learn which factors drive your NPS and start preparing for action. Know where to focus your business efforts to improve the experiences you provide. Learn & leverage your strengths to attract more customers and improve your word of mouth.
Customer Profiling
Combine customer feedback with loyalty and transactional data to identify your customer segments.
Understand which is the segment that drives your business growth.
Choose the plan that includes the features you want!