BE CUSTOMER CENTRIC
The platform of e-satisfaction.com collects feedback during important moments of the customer journey and translates it into actions for the frontline, insights for the management and better reputation for the organization.
ASK the right questions across channels with our moment based smart feedback collection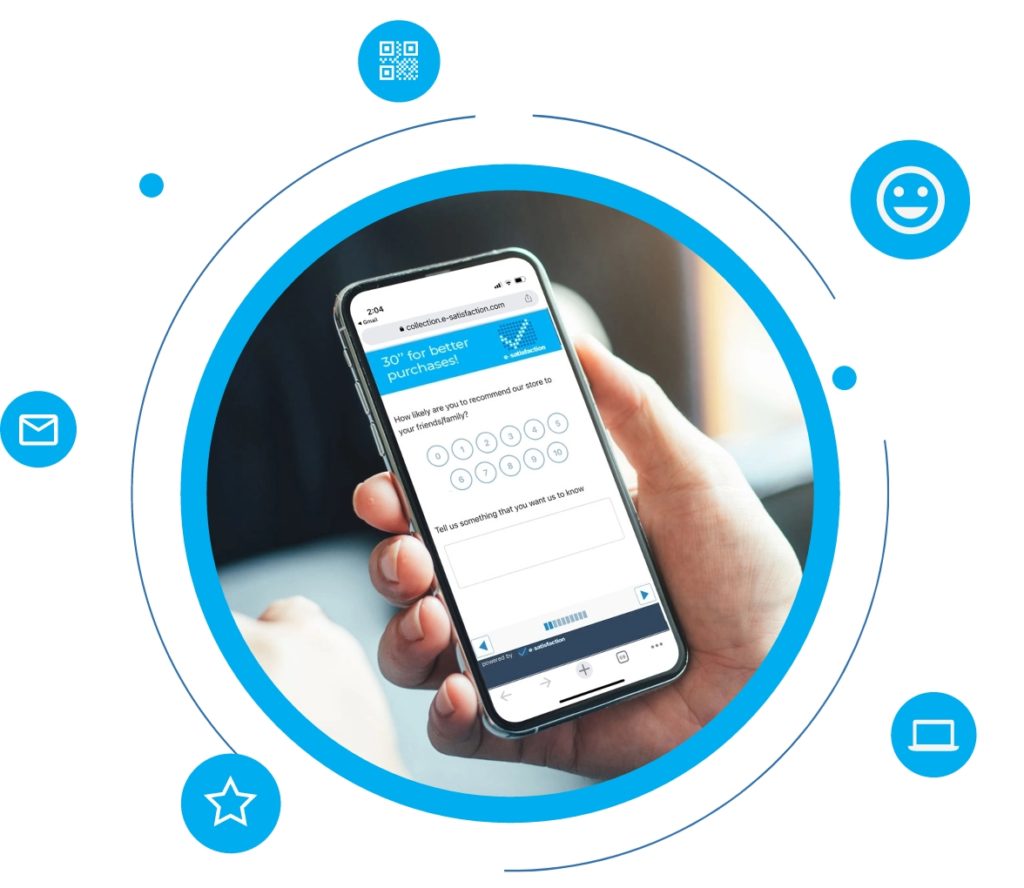 Ready-to-use & Custom Questionnaires
Collect feedback from important moments with our ready-to-use NPS, CSAT, CES Surveys or customize your questionnaires to your industry specificities.
Customize the surveys' 'look and feel' to your fit your branding.
Online – Offline – Everywhere
Start asking for feedback where it's most relevant to your business; exploit on-site online surveys for your e-commerce customers, use QR codes or survey links to gather offline feedback from your stores, branches or buildings.
Flexible Collection
Design & implement feedback scenarios with conditions, flows & triggers that fit your industry needs.
Circulate your surveys via email, sms, Viber or a messaging provider of your choice.
Metadata Utilization
Enrich your existing customer feedback data with information from your CRM, such as frequency of purchase, LTV and transaction value to identify the Business Impact of your CX Management Program. Our Data Analysts can work wonders with your VoC data & metadata provided.