BE CUSTOMER CENTRIC
The platform of e-satisfaction.com collects feedback during important moments of the customer journey and translates it into actions for the frontline, insights for the management and better reputation for the organization.
LEVERAGE your strong points, build trust and stand out from your competition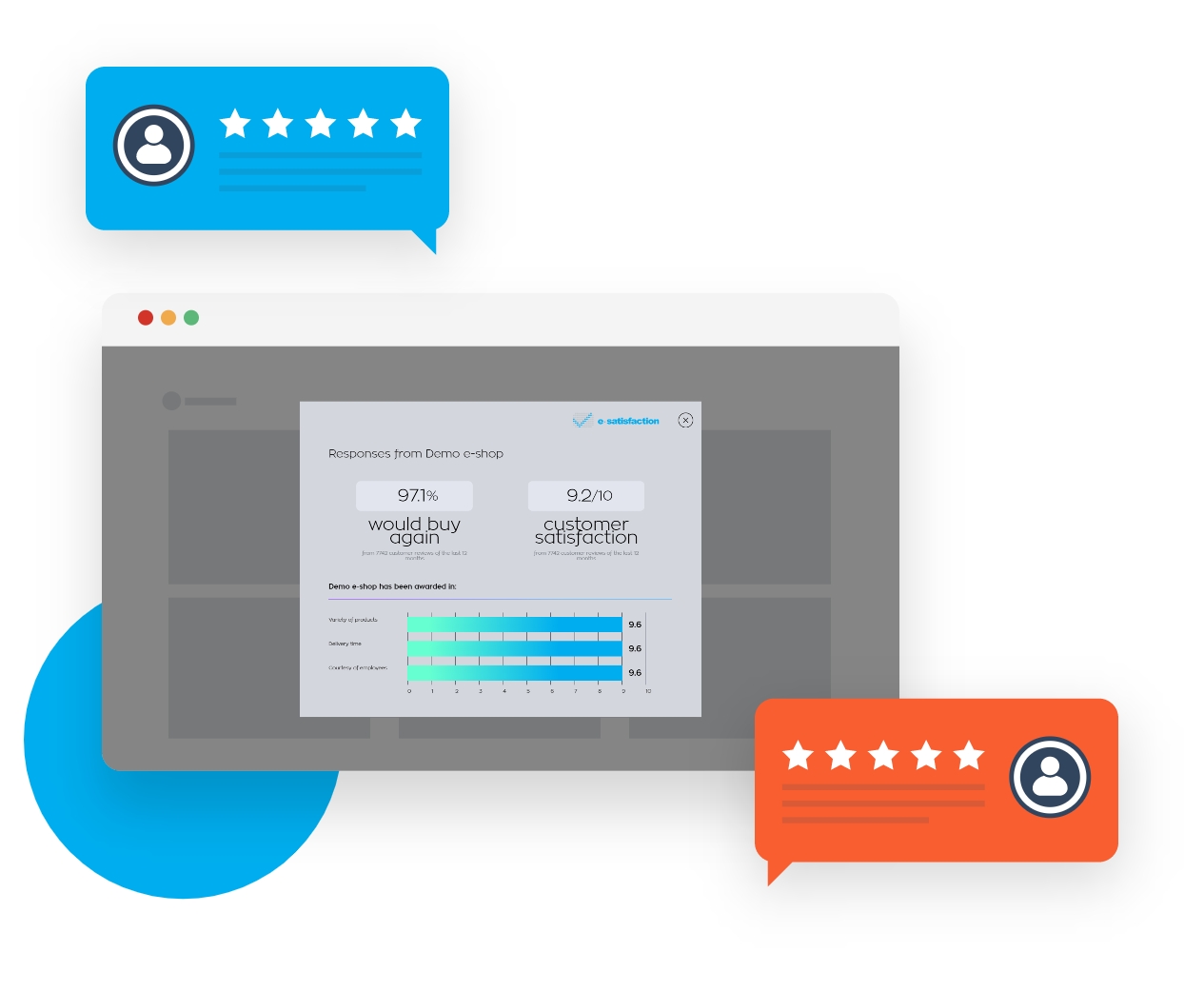 Customer Experience Badge
Obtain a trustmark to confirm you are Customer-Centric. Showcase your excellent customer experience scores(NPS) in your e-shop and win customers' trust.
Automated Marketing Campaigns
Close the feedback loop with personalized automated campaigns displayed upon questionnaire completion.
Leverage your happy customers and increase your 5-star reviews on your social channels.
Reward your promoters and earn new customers by asking them to refer you to a friend.