BE CUSTOMER CENTRIC
The platform of e-satisfaction.com collects feedback during important moments of the customer journey and translates it into actions for the frontline, insights for the management and better reputation for the organization.
ACT and get practical about Customer Centricity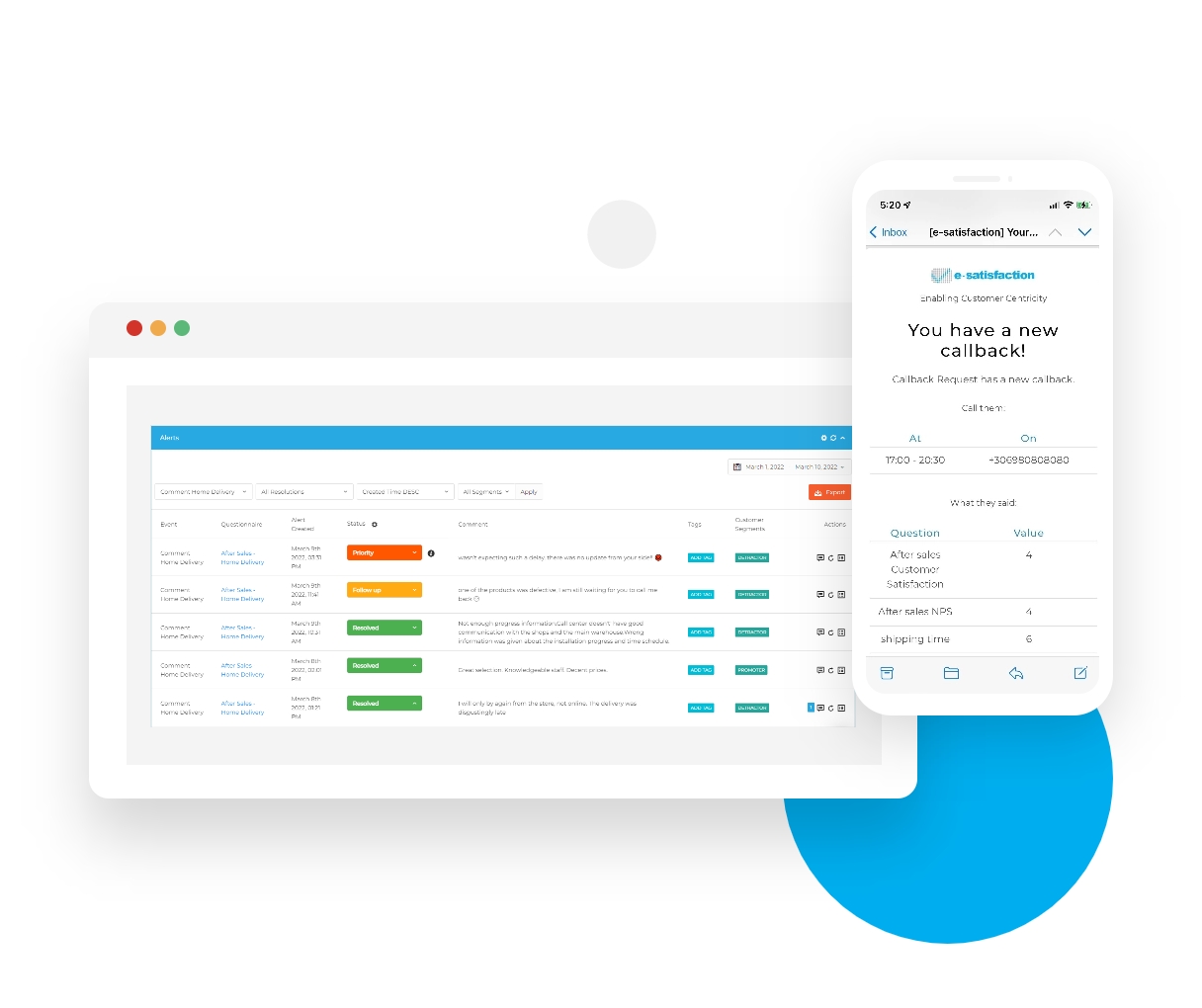 Alerts Resolution Panel
A quick access to the voice of the customers and frontline's favorite tool.
Get alerted for critical events real-time, such as comments from unhappy customers or customers who are more likely to churn.
Manage alerts with custom resolution statuses and add notes on critical cases.
Callback Request
Recover unhappy customers instantly; show your authentic concern by asking the available timeslot to talk about their issue, immediately after receiving their comment.
Frontline Teams' Empowerment
Provide guidance to your customer facing teams to prioritize their customer recovery efforts. Organize and filter alerts to focus on the customers that need your immediate action.
Feedback Integration
Act with our Integrations.
Use our API or Zapier triggers and connect with more than 4,000 apps to send feedback data to your systems.