Unhappy Customers? Get Immediately Notified With e-satisfaction.com Alerts!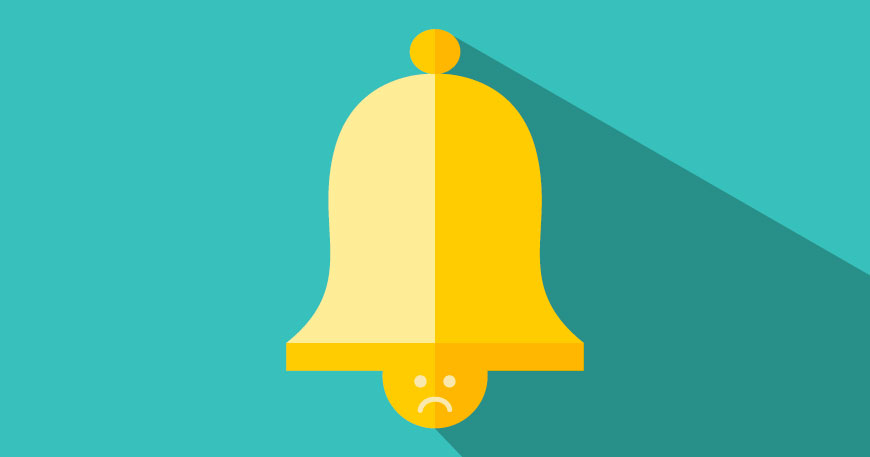 Unhappy customers… They happen even to the best of us. And there is one thing that can turn someone from unhappy with your brand or service to a detractor: ignoring their feedback!
Plus, not acting on the information provided by a disgruntled customer can be an even more insidious outcome than losing him/her: 62% of customers say they share their bad experiences with others (source: Salesforce).
If only there was a way to be notified as soon as a customer testifies of a negative experience on a questionnaire… Well, we're happy to introduce to you the e-satisfaction.com Automated Alerts feature!
How does the Automated Alerts feature work?
Automated Alerts is a fully customizable feature that can be accessed directly from the dashboard of your e-satisfaction.com account.
It allows users to set up alerts in order to be notified as soon as specific events occur. These events can allude to different stages of the buyer's journey, thus helping you see the bigger picture, and may include:
Unhappy Store Pickup / Home Delivery / Checkout

Comments about Store Pickup / Home Delivery / Checkout
By activating the "Receive Alerts" option next to each of the Events you want to be notified about and adding the e-mail addresses that will be receiving the notification emails, you're set and good to go!
From now on, your assigned stakeholders (e.g. customer service team, management) will receive the automated e-mail notifications, as showcased below, which include the customer's id, detailed questionnaire answers, score and comments.
This concentrated information gives them the opportunity to pinpoint the source of dissatisfaction and promptly reach out to the customer and take the necessary recovery actions.
You got 15 minutes? Let our team show you
how we can help your business grow!
What makes Automated Alerts such a noteworthy feature?
e-satisfaction.com Automated Alerts are designed and implemented to offer a range of benefits for customer service teams and costumers alike. More specifically:
Automated Alerts can be used as an effective operational tool.

The Alerts real-time dashboard is designed to be easily accessed and used

without any technical knowledge required or a complex configuring process

. It's simple to organize and be filtered-through so users can concentrate on specific events/touchpoints that interest them. Plus, you can assign different statuses on alerts and keep notes on them in order to better keep track of which cases are resolved and which need further attention and actions.

Automated Alerts help you organize and streamline your customer service processes.

Each alert contains, in one place, all the information necessary to accommodate your service team members. Simply put, alerts can help you form a better understanding of your audience and

solve one of the most severe pain points of unhappy customers: having to repeat themselves to multiple support representatives!

Automated Alerts can be used alongside the other customer feedback and engagement features and tools offered by e-satisfaction.com to

create a seamless customer experience that results in happier customers, enhanced loyalty and significantly higher retention

.
---
So, stop thinking of unhappy customers as the "necessary evil" of online retail. Instead, think of them instead as people who deserve your attention and swift action. You'll be surprised when you see the transformative power and proven results of a customer-centric approach that can start from something as simple as an e-mail notification.