What should retailers do after Black Friday?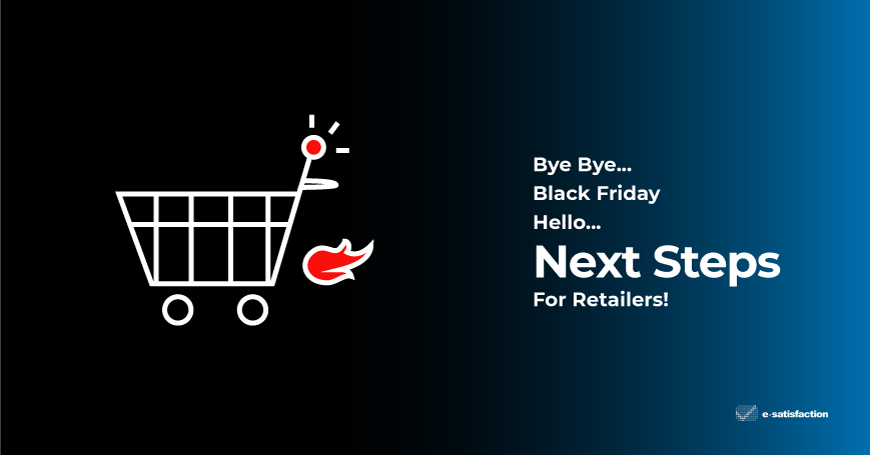 November 27th has come and gone and we hope that it has been an opportunity for you to gain new customers, see others return to you and make a significant increase in your sales. 
Black Friday 2020 might be over but your efforts to boost customer satisfaction, engagement and retention can now begin! 
All you have to do is to try some tried and trusted practices and capitalize on the Black Friday-generated buzz and the upcoming holiday shopping season:
Collect and analyze all the Black Friday-generated raw data and feedback. This analysis will not only provide

valuable insights

on how to be better prepared for Black Fridays to come, but it will also highlight any need for

fine-tunings

that should be implemented regardless of whether a sales period is looming.

Send an

ad hoc survey to your Black Friday customers

as a means to engage them and generate data. The survey can include questions concerning the evaluation of the buying process, a prompt for google reviews, an invitation for recipients to leave a product review or an incentive -in the form of a reward or a significant benefit- for the customers to repurchase during January and February, a period that sales tend to be on the low side. 

Black Friday shopping means impulsive purchases for a lot of people, so it is natural if some of them change their minds and wish to return their products. Make sure that your return policy does not "punish" them and deters them from ever coming back to your brand.

A simple return process can boost customers' trust

, as showcased by two interesting statistics from

Return Magic

:
– 72% of consumers said they would spend more and buy more often with merchants that make the return experience simple.
– 89% of repeat customers who had a good return experience are likely to buy again.
————
Are you ready for some action? Before you begin, we have something that will come handy in your efforts. Download our free Black Friday eBook to find all the practices mentioned above in printable, checklist form!