The Customer Experience Badge is a discreet badge that displays satisfaction scores and reviews from real customers. It can be easily placed anywhere in your website, helping potential customers overcome their trust barriers before making their final decision. 
As you may see in the image below, the Customer Experience Badge of e-satisfaction can be used to advertise how good your customers say you are and that you do keep your promise to provide an outsanding customer experience.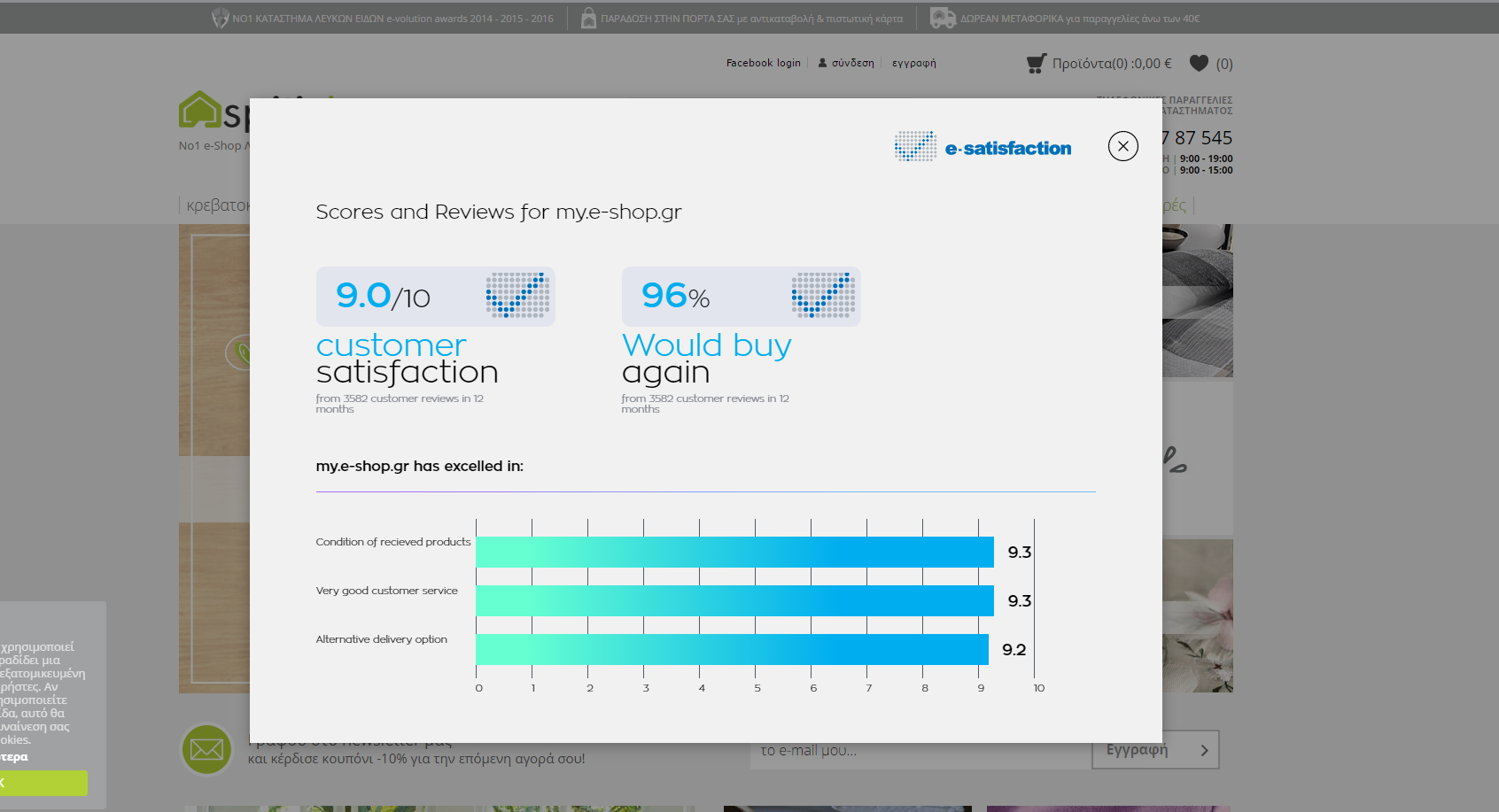 The Customer Experience Badge is an effective weapon for every e-Business to gain ground in the battle of excellent customer experience and win its customer's TRUST!
Click here to read more about the Customer Experience Badge and its fuction.