A Refer a Friend campaign will help you reward your happy customers, and especially the ones that are willing to recommend your e-Business to their friends and colleagues (the so-called promoters). Another objective of this campaign, is to attract quickly and easily new customers to your e-Business. To do so, you need to provide both of them, namely the referrer and the referred, an incentive for their next purchase.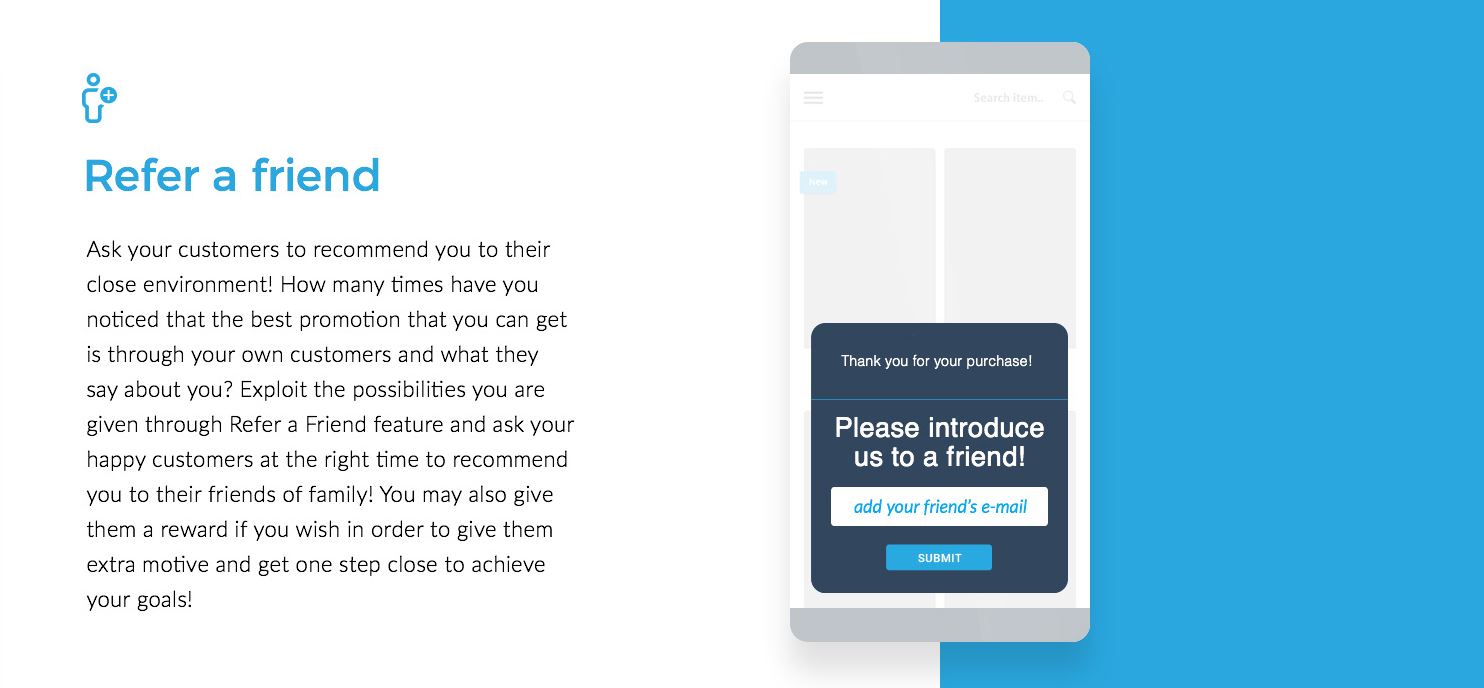 The e-Businesses that have already used this automation created discount coupon for the next purchase. Namely, the referrer and the referred received an e-mail with different discount coupons that they will be able to use in their next purchase. You can have a quick look on a really successful case study of refer a friend mechanism use that yielded remarkable results. 
Want to know more? Click now to schedule a demo with our team and we will be happy to guide you through all the details of e-satisfaction and go through all the marketing automation mechanisms that you can use!