Have you ever thought that it will be really difficult to recover your unhappy customers in the e-Business world? Well, not anymore. The Customer CallBack Request campaign can be launched to immediately detect your unhappy customers and convert them to happy customers by asking them to fill in their contact data.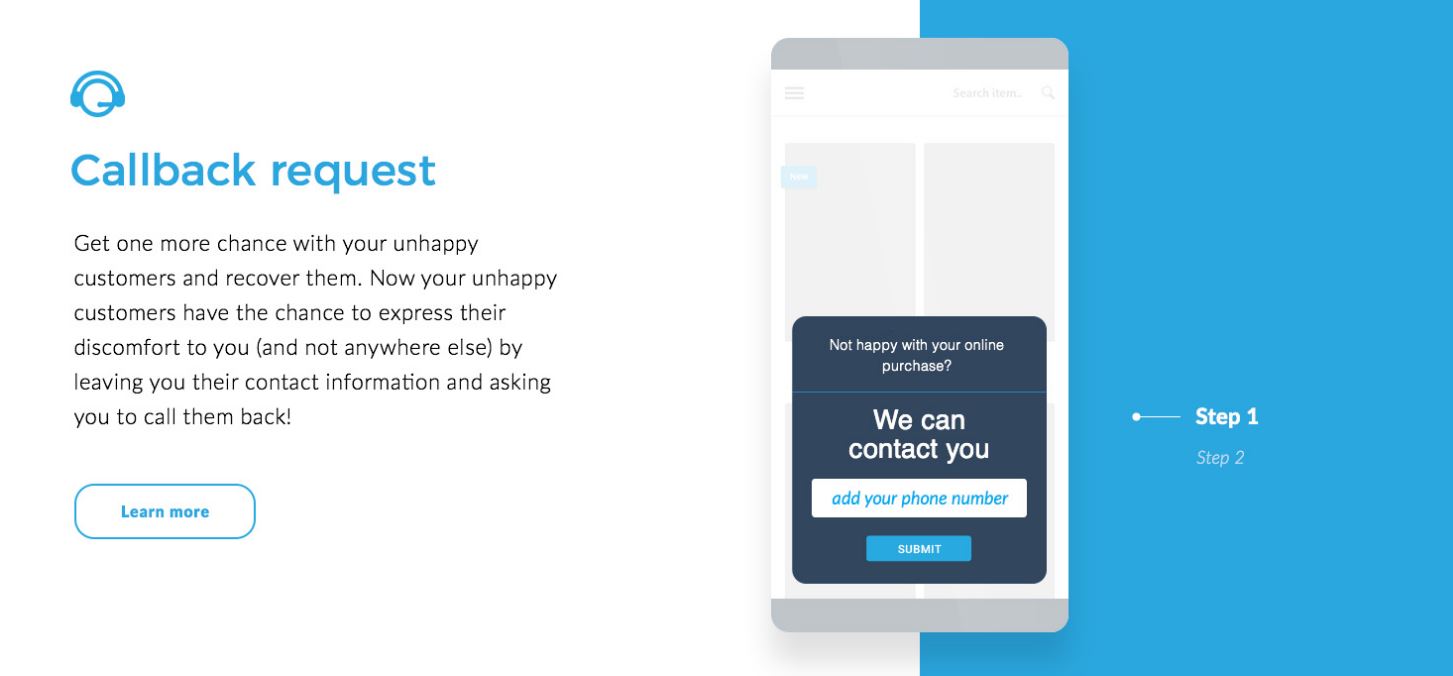 This campaign is displayed to the customers that have rated with 1-6 (in a scale out of 10) in the general satisfaction question.
A Customer Recovery CallBack Request campaign will give you the opportunity to contact your unhappy customers and try solving any possible misunderstanding or small mistakes. After contacting your dissatisfied customers you have the opportunity to rebuild broken e-Business – consumer relationship, and convert an unhappy customer to a delighted ambassador of the e-Business.
Want to know more? Click now to schedule a demo with our team and we will be happy to guide you through all the details of e-satisfaction and go through all the marketing automation mechanisms that you can use!