Is your e-Business mobile-friendly?
You wish to collect valuable insights about the overall mobile customer experience your e-Business provides? 
All e-satisfaction's questionnaires are responsive for a complete mobile-friendly experience!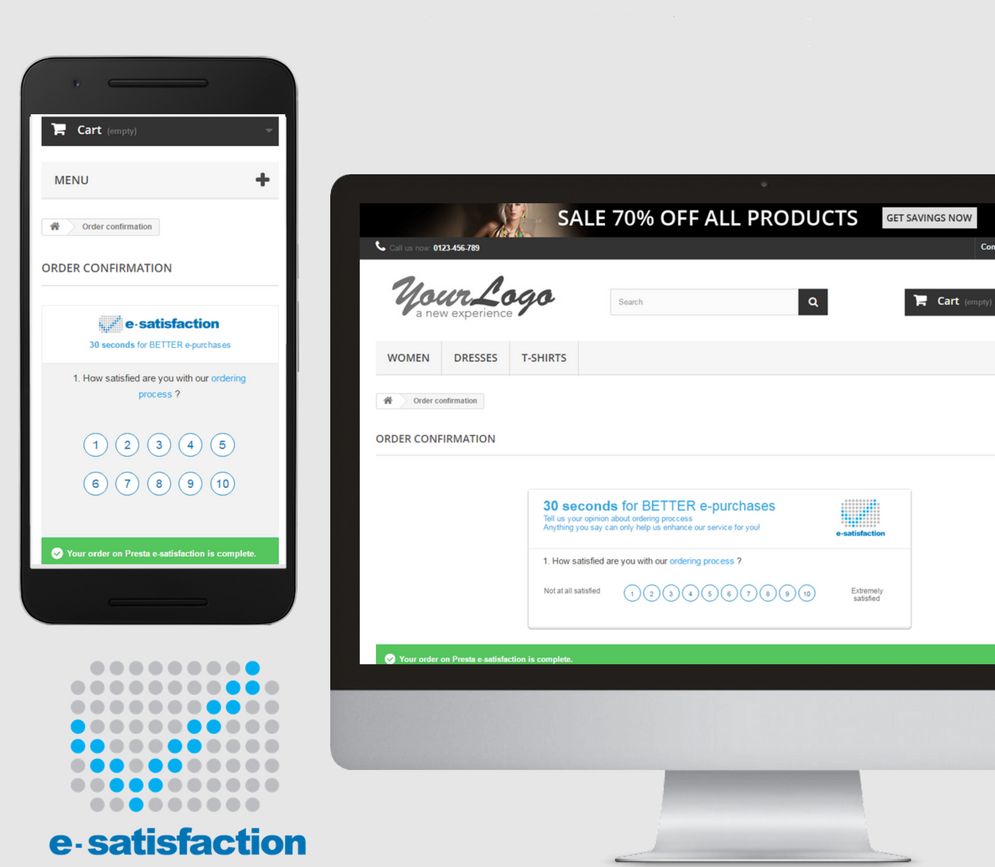 Now you have the opportunity to collect valuable feedback from your visitors and customers across all devices and throughout their customer journey!
Discover the power of your customers!