4 ways to get the most out of your NPS Surveys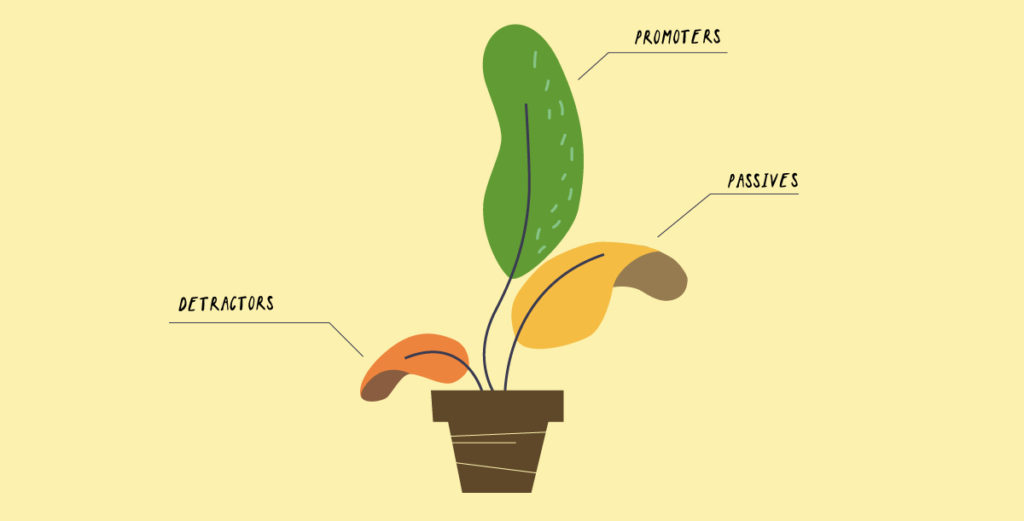 How likely is it that you would recommend our company to a friend or a colleague?" This is the simple question that made NPS (Net Promoter Score) an essential customer loyalty metric that online retailers swear by. And chances are that you are probably already using it to gather valuable customer feedback. But are you using it to its full advantage?
There are plenty of reasons why NPS is a must-have metric for every e-shop, since it basically works as a key to your customers' minds, revealing their opinion on your brand and/or products and whether they have a good word to say to others about you. It works as a tool for you to segment your audience into Promoters, Passives and Detractors, as well as a way to gauge your potential word of mouth (WOM).
And it all starts with a simple question:

What more can I get from NPS Surveys?
Now, let's assume that you have already posed this classic question to a number of your customers and gathered a fair amount of data. Well, data are good, but they are as good as what you make of them. That being said, now is probably the time to step up your NPS game, let your customers speak their mind and engage them in a meaningful way. And you can set the whole thing in motion by following four steps.
1. Gather qualitative feedback using open-ended questions
Posing the appropriate open-ended question to the appropriate customer segment is the step forward that will help you shed more light on what your customers actually like or don't like about your brand/product and use your findings to grow your business.
The classic NPS question is score-based, which means that it gives you quantitative data. Open-ended questions give you the chance to combine quantitative with qualitative feedback. Simply put, you ask your customers a question that can be answered in detail by them typing their answers in a text box. And since you probably have a fair knowledge of your Promoters, Passives and Detractors, you can use customized questions for each segment. Here are three examples to get you started:
Promoters: What's your favorite part about our product/service?
Passives: What would make you love us?
Detractors: What could we do to improve your experience?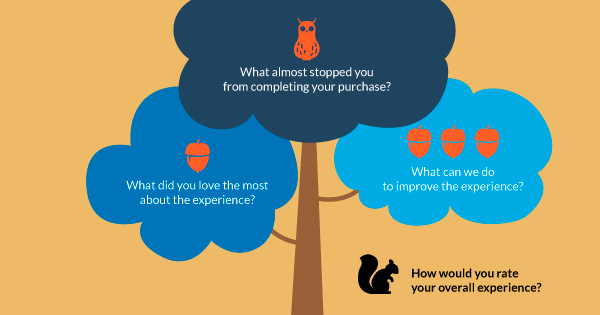 2. Customize your Thank You messages
A sincere thank you message can go a long way towards delighting your most loyal customers, creating a spark in your passives and even convincing your detractors that you are not ignoring their opinions. The word again is "personalization'. Create tailor-made thank you messages and put them at the end of your NPS surveys to express your gratitude towards your customers in a way that will address their own sentiments and will show them how much you value them.
3. Use the feedback to create testimonials
Learning the reasons why your customers like your brand and products is not just a great marketing asset but also a source of ready-to-use testimonials that you can strategically use in your website for customer proof. After all, 72% of consumers say positive testimonials and reviews increase their trust in a business, according to a report by Big Commerce.
4. Share your NPS surveys' findings with your teams
Gathering feedback is important, but what is feedback's purpose if it doesn't reach the people that will work to improve it? The benefits of feedback distribution cannot be stressed enough and a way to think of it is as a fuel that will power your employees to think more creatively, make better decisions, prioritize and fix any detected issues and offer them a better understanding of customer sentiment.
---
As you have probably realized by now, all it takes for you to get the most out of your NPS surveys is a set of highly customizable NPS survey templates, a handful out-of-the-box questions and a list of your promoters, passives and detractors. Well, with e-satisfaction.com you can get all three with just a few clicks, plus an array of easy-to-ease extra features that will help you really get inside your customers' minds and give them what they really want!