Our customers love the Product Features

Customer Experience Badge

Refer a friend

E-mail alerts

Metadata

You vs market benchmark

Segmentation

Real time dashboard

Ready to ask questions
Customer Experience Badge
Win your customer's trust! A discreet badge that demonstrates your satisfaction scores and reviews by advertising that you do keep your promise for an outstanding service. Learn more...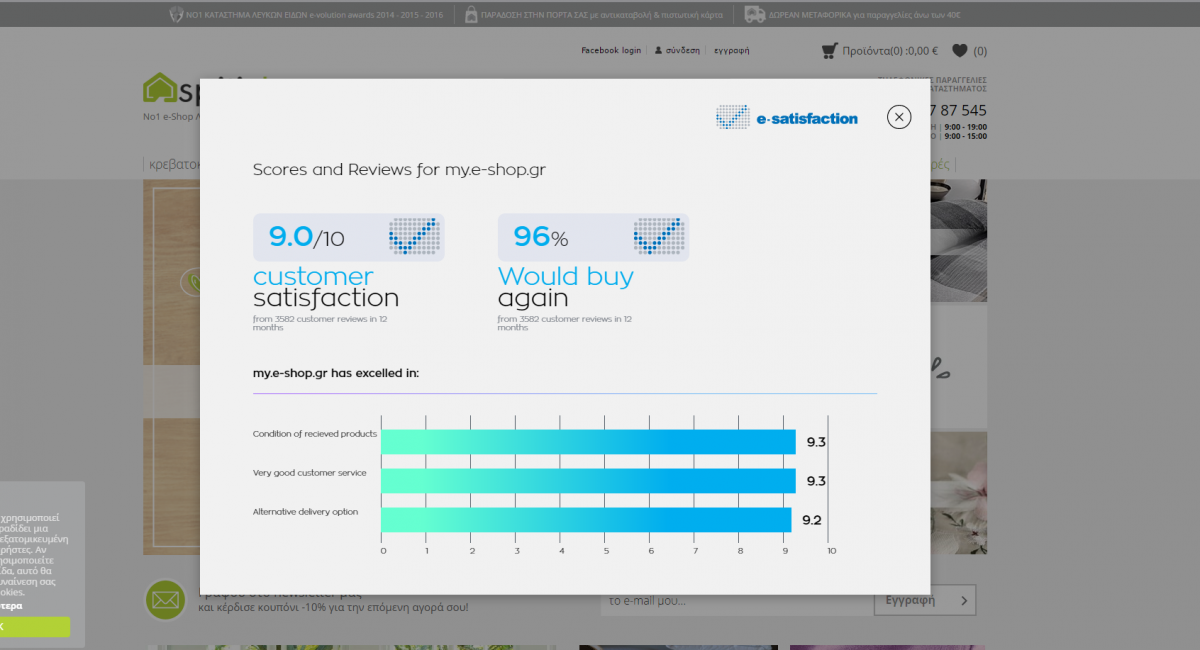 Refer a friend
Thank your happy customers by motivating them to recommend your e-Business to a friend! Learn more...
E-mail alerts
Receive automated e-mail alerts when an unhappy customer is detected and needs your attention. Learn more...
Metadata
Metadata is the information that can be combined with a submitted questionnaire.
You vs market benchmark
Compare your scores and KPIs with the average of hundreds of e-businesses that are using e-satisfaction and detect your strengths and weaknesses. Learn more...
Segmentation
Happy, Unhappy or Neutral?
e-satisfaction can help you profile your customers based on the experienced they had. Once you do that, miracles will happen! Talk to us to learn how.
Real time dashboard
A real-time easy to understand dashboard with a set of charts for every out of the box question. Learn more...
Ready to ask questions
Don't know what to ask your customers?
We
provide a preloaded, fixed set of questions that are asked at every stage at the correct moment to determine your customers' experience.
Read more about e-retail questions and food delivery questions
Choisissez l'offre
qui correspond le mieux à vos besoins!